Veteran Resources
Dairy Grazing Apprenticeship (DGA) provides funding support for veterans who are interested in learning more about managed grazing dairy production, farm business management, and conservation stewardship through a grant from the USDA National Institute of Food and Agriculture (NIFA) Enhancing Agricultural Opportunities for Military Veterans Competitive Grants Program (AgVets).
Stipends are available to veterans who have been hired as an Apprentice by an approve Mentor Dairy Grazier and have officially enrolled in the program to help with moving expenses and to supplement wages.
Tuition reimbursement for classes taken through Managed Grazing Innovation Center (MGIC) is available to ALL veterans, including those who are Apprentices, Interns, Apprentice Candidates, and MGIC students (members of general public).
---
GI Bill® Approved
GI Bill® Hotline for specific GI Bill questions: 888-442-4551
Questions about DGA?
Contact: Angie Sullivan, Apprenticeship Director
Phone: 715-553-0364
Email: angie@dga-national.org
---
National Resources
The vision of the Department of Veterans Affairs is to provide veterans the world-class benefits and services they have earned - and to do so by adhering to the highest standards of compassion, commitment, excellence, professionalism, integrity, accountability, and stewardship.
Advocates for quality education and training programs for our nation's veterans. Contact information for all the state approving agencies in the United States.
Get info about military benefits like health care, housing, and education. Discover programs that help with military life, like job search help for spouses and dealing with deployments. Access free family counseling. Get tax filing help geared for the military.
The Department of Labor aims to prepare America's veterans, service members and their spouses, for meaningful careers, provide them with employment resources and expertise, protect their employment rights and promote their employment opportunities.
The Office of Veterans Employment Programs is committed to providing resources and expertise that encourages the recruitment/hiring of Veterans into our workforce and prepares Veterans for careers within the Federal government.
The mission of the Department of Commerce is to create the conditions for economic growth and opportunity.
State Resources
Illinois
Iowa
Maine
Massachusetts
Michigan
Minnesota
Missouri
New Hampshire
New Jersey
New York
Ohio
Pennsylvania
Vermont
Wisconsin
---
Illinois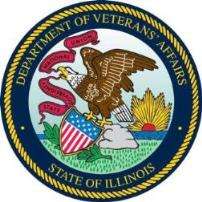 Illinois Department of Veterans Affairs
The mission of the Illinois Department of Veterans' Affairs is to empower veterans and their families to thrive. We do this by assisting them in navigating the system of federal, state and local resources and benefits; by providing long-term health care for eligible veterans in our Veterans' Homes; and by partnering with other agencies and non-profits to help veterans address education, mental health, housing, employment, and other challenges.
Illinois Veterans Services Offices
To assist veterans in navigating the complex web of services and benefits available, 49 full-time and 35 part-time (itinerant) offices operate in 80 out of the 102 counties. These offices are staffed by more than 60 individual Veteran Service Officers, fellow veterans who are experts on federal, state and local veteran resources.
Veteran Programs - Illinois
Military Benefits - Illinois
back to state index
back to top
---
Iowa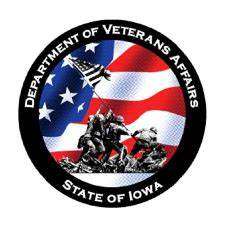 Iowa Department of Veterans Affairs
Iowa Department of Veterans Affairs stands as a voice and an advocate for Iowa veterans and their families. We are dedicated to ensuring Iowa veterans, their dependents, and their survivors receive the full measure of county, state, and federal benefits to which they are entitled. To that end, veterans are treated with compassion, integrity, dignity, and accountability.
Iowa Workforce Development - Veterans Employment Services
Iowa is committed to providing quality employment services to all veterans at our IowaWORKS Centers through Home Base Iowa, Iowa's one-of-a-kind program that connects veterans and transitioning service members to career opportunities.
Veterans Programs - Iowa
Military Benefits - Iowa
back to state index
back to top
---
Maine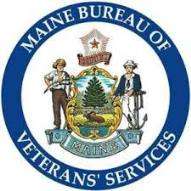 Maine Bureau of Veterans Services
Veterans who choose to call Maine home are incredibly fortunate to have access to a wealth of benefits and resources. It is our hope that this website provides you with a full understanding of the benefits, services, and programs available to you whether you're a veteran, family member, or currently serving and transitioning from the military.
Index of Maine Veterans Benefits
Veterans Count
Our mission is to provide critical and timely financial assistance and services when no other resource is available to veterans, service members and their families, to ensure their dignity, health and overall well-being.
Veteran Programs - Maine
Military Benefits - Maine
Massachusetts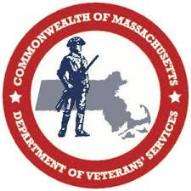 Massachusetts Department of Veterans Services
The mission of the Department of Veterans' Services is to advocate on behalf of all the Commonwealth's veterans and provide them with quality support services and to direct an emergency financial assistance program for those veterans and their dependents who are in need.
MassVets Advisor
MassVetsAdvisor.org is an easy to use online resource created by the Commonwealth of Massachusetts that strives to serve the nearly half-million Veterans living in Massachusetts, and their Families, as a bridge to the many benefits that they have earned in defense of our nation. By combining state and federal benefits, as well as non-profit resources into one tailored online search, Veterans and their Families now have access to one stop shopping for all of their needs.
Massachusetts Military Support Foundation
Our mission is to provide programs, services and good that help satisfy critical needs and enhance the well-being and quality of life for Massachusetts Active Duty Military, National Guard, Coast Guard, Veterans and their families.
Veteran Programs - Massashusetts
Military Benefits - Massachusetts
back to state index
back to top
---
Michigan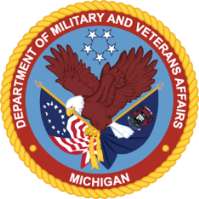 Michigan Department of Military and Veterans Affairs
Our mission is to provide relevant and ready operational military forces, consistent with our values, in support of our state and nation. We provide support to military personnel, civilian employees, families, retirees, and veterans.
Michigan Department of Labor and Economic Opportunity - Veterans Employment Services
Veterans' Employment Services provides a host of intensive services to include resource information focusing on the needs of eligible veterans and spouses who are unable to obtain employment through the core services provided by Michigan Works!
Michigan Veterans Affairs Agency
The agency works to identify and break down barriers veterans face in employment, education, health care and quality of life, making Michigan a great place for veterans and their families to call home. The agency aggregates veterans services currently found in 14 state agencies as well as hundreds of community-based veteran programs to create a no wrong door access to benefits and services.
Michigan State University - Student Veteran Resource Center
At Michigan State, we are dedicated to promoting the educational, career, and personal advancement of military-connect students.
Veteran Programs - Michigan
Military Benefits - Michigan
back to state index
back to top
---
Minnesota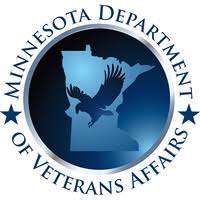 Minnesota Department of Veterans Affairs
A cabinet level state agency dedicated to serving Veterans and their families by assisting them in securing state and federal benefits, and by providing programs and services relating to higher education, benefits, burial, claims, outreach and Veterans preference.
Minnesota Employment and Economic Development - Veterans Employment Programs
Current or former military members, no matter the era of service, receive priority services in all CareerForce locations across the state. Our staff provide the fastest, most-effective service possible – in person or online.
Minnesota Department of Labor and Industry
The Department of Labor and Industry ensures Minnesota's work and living environments are equitable, healthy and safe. The agency oversees the state's programs for apprenticeship, construction codes and licensing, dual-training pipeline, occupational safety and health, wage and hour standards, workers' compensation and youth skills training programs.
Veteran Programs - Minnesota
Military Benefits - Minnesota
back to state index
back to top
---
Missouri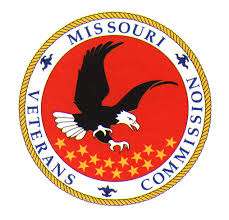 Missouri State Website - Veterans Information
Missouri thanks its veterans for their service defending this country and appreciates their sacrifices. If you are a new veteran, longtime veteran, family member of a veteran, or survivor of a veteran, we have resources for you.
Missouri Veterans Commission
Through the Veterans Service Program, accredited Veterans Service Officers (VSO) provide counseling and assistance to thousands of Veterans and their dependents throughout the state. Not only do these trained professionals counsel Veterans on available VA and state Veterans' benefits, but also complete and submit claims applications with all necessary documentation.
Missouri Department of Higher Education and Workforce Development - Veterans Programs
If you have served in active or reserve duty in the United States Armed Forces (Army, Navy, Air Force, Marines, or Coast Guard) and were discharged or separated under a condition other than a dishonorable discharge, you may be eligible for educational assistance benefits.
Veteran Programs - Missouri
Military Benefits - Missouri
New Hampshire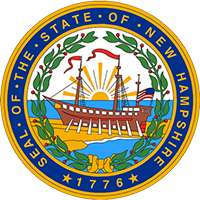 New Hampshire State Office of Veterans Services
The mission of the State of New Hampshire Division of Veterans Services is to assist veterans who are residents of New Hampshire or their dependents in securing all benefits or preferences to which they may be entitled under any state or federal laws or regulations.
New Hampshire Employment Security - Resources for Veterans
Veterans and eligible spouses receive access, on a priority of service basis to the full range of public employment and training services, including job search assistance, workshops, resume assistance, labor market information, career guidance, job referral, and referral to other supportive and training resources.
Veteran Programs - New Hampshire
Military Benefits - New Hampshire
back to state index
back to top
---
New Jersey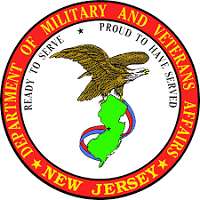 New Jersey Department of Military and Veterans Affairs
The mission of the Department of Military and Veterans Affairs is to provide trained and ready forces prepared for rapid response to a wide range of civil and military operations, while providing exemplary services to citizens and Veterans of New Jersey.
New Jersey Veterans Network
Our mission is to help New Jersey Veterans and their families enjoy a sustainable quality of life by creating a network of Community Veteran Liaisons whose role is to identify veterans, and connect them with resources & solutions designed to meet the unique set of veteran needs.
Veteran Programs - New Jersey
Military Benefits - New Jersey
back to state index
back to top
---
New York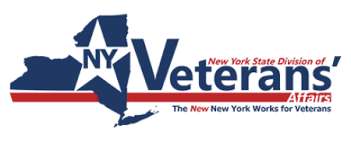 New York State Division of Veterans Services - Bureau of Veterans Education
The Bureau of Veterans Education ensures that New York Veterans and other eligible persons, utilizing their G.I. Bill Education Benefits receive quality education and training through the approval of education programs at institutions of higher learning (IHL), non-college degree (NCD) institutions, apprenticeship programs, on-the-job (OJT) training programs, flight training schools, correspondence schools and state and national exams.
New York State Education and Scholarship
New York State Department of Labor - Veterans Services
Our New York State Career Centers offer convenient no cost job search services to all job seekers. Every Career Center has dedicated staff to help you assess your needs, skills, and interests. They will then guide you through a step-by-step approach to your job search
Veteran Programs - New York
Military Benefits - New York
back to state index
back to top
---
Ohio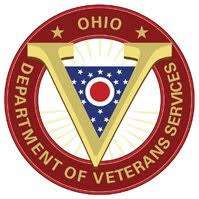 Ohio Department of Veterans Services
Ohio offers many services and supports for veterans and their families. Our 88 local County Veterans Service Offices stand ready to assist veterans and their families in applying for the benefits they earned with their service in the United States Military.
Ohio Veterans Bonus Program
You Served. Now Let Ohio Say Thanks. Are you an Afghanistan Era Vet? The Ohio Veterans Bonus program offers a bonus for military service since October 7, 2001.
Ohio Department of Higher Education - Education Opportunities for Veterans and Service Members
In an effort to help veterans, service members and their families achieve college degrees, the public colleges and universities of Ohio have taken proactive steps to better serve those who have served our country.
Veteran Programs - Ohio
Military Benefits - Ohio
back to state index
back to top
---
Pennsylvania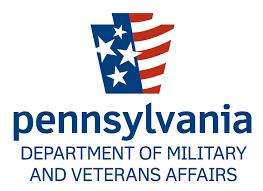 Pennsylvania Office for Veterans Affairs
The Office for Veterans Affairs mission is to provide advice and assistance to Pennsylvania's nearly 800,000 veterans and their families and to provide quality care to aging veterans. There are a wide range of federal, state and county benefits available to qualified veterans and their families.
Pennsylvania Employment - Veterans
Connect with Veterans' Employment Representatives at any of the statewide Pennsylvania CareerLink Offices to receive free job counseling, training referrals, and placement services. Eligible veterans are given priority in the referral to job openings and training opportunities, with disabled veterans receiving the highest priority.
Pennsylvania Veterans Foundation A non-profit, charitable organization, founded to provide assistance and support to Pennsylvania veterans and their families.
Veteran Programs - Pennsylvania
Military Benefits - Pennsylvania
back to state index
back to top
---
Vermont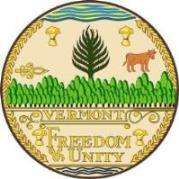 Vermont Office of Veterans Affairs
Our site contains information to help you understand what benefits and services are available for Vermont veterans. The site consolidates information from numerous federal, state, and private organizations in order to make it easier for you to find what you are looking for.
Vermont Department of Labor - Veteran Services
Dedicated to connecting job seeking veterans with employers. The Vermont Department of Labor's Veteran Services Coordinators are veterans themselves and are available to assist transitioning veterans in their job search and help employers find qualified veterans to fill vacancies at their companies.
University of Vermont - Veteran Services
UVM Student Veteran Services supports Veterans and VA students with education and other benefits and help them to make the smoothest possible transition to higher education after serving in the armed forces.
Veteran Programs - Vermont
Military Benefits - Vermont
back to state index
back to top
---
Wisconsin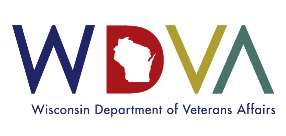 Wisconsin Department of Veterans Affairs
The Wisconsin Department of Veterans Affairs was created in 1945 to consolidate separate veterans programs under one agency. These programs are designed to provide health, educational assistance, economic assistance and other services to specified veterans of the armed forces of the United States.
Wiscosnin Veterans Chamber of Commerce
A membership-based business organization supporting veteran-owned and veteran-friendly businesses across Wisconsin. We advocate for Wisconsin's veteran business community, and promote economic opportunity for military veterans, military families, and veteran-friendly businesses.
InWisconsin Veterans
Wisconsin: the best place for veterans. With an exceptional quality of life, one of the best job markets in the country and unmatched benefits for veterans, Wisconsin lets you make the most of your new life.
University of Wisconsin - Veterans Benefits
The Wisconsin G.I. Bill is a tuition remission program for eligible Wisconsin veterans, and certain children and spouses of eligible veterans, who are attending public institutions of higher education in Wisconsin.
Veteran Programs - Wisconsin
Military Benefits - Wisconsin
back to state index
back to top
---