Kelli Boylen
Progressive Dairyman
Communication is key
When a young farmer is taking over the farm from the older generation, there may have to be some uncomfortable and difficult conversations, said Thelma Heidel-Baker of Bossie Cow Farm near Random Lake, Wisconsin.
Thelma and her husband, Ricky Baker, are now dairy farming on her family's farm. Ricky grew up north of Milwaukee. Thelma, who holds a Ph.D. in entomology, was working as an agricultural extension entomologist and originally had no intention of returning to the farm. Once they had kids, they changed their thinking.
Ricky started working for Thelma's dad in 2014, and she found her ideal work-from-home job as an insect conservationist at the Xerces Society. When his father-in-law decided he was ready to sell the cow herd, Ricky still felt like he was getting his feet wet and didn't think he was ready to take over.
"I decided I could make it work," Ricky said, and they purchased the herd of 58 cows in January 2017. They are renting the land and buildings.
Even with all parties in full agreement as to the management style of the farm (grass-based organic dairy), Thelma said the transitioning of the farm business from her parents to them was still challenging.
Some of the conversations between generations were difficult, and they didn't have moderators for these discussions. For months, they held weekly meetings to prevent difficult topics from getting buried.
There are often barriers for those wanting to enter dairy farming, but Thelma said they were fortunate to be in a good turnkey situation with beautiful buildings and highly productive pastures and land.
The Bakers say it is important to surround yourself with people who support you. "You can't help but succeed if you surround yourself with the right people," Ricky said.
He adds networking is very important. "You can't see too many farms or attend too many pasture walks."
The Bakers wanted to have as little debt as possible when starting their farming business and said it is important to save as much as possible in the beginning. Thelma does work full time off-farm, and they admit it would be difficult to survive off just the farm income alone.
While Thelma's parents are no longer active in the day-to-day dairy operation, they still provide a support role to Ricky and Thelma when help or advice is needed. They say this continued integration of the generations is important and provides an important means for knowledge transfer between the older and younger farmers.
Efficiency equals succes
Drew and Ashley Votis have been farming since fall 2014. They said low milk prices when they started out forced them to become as efficient as possible.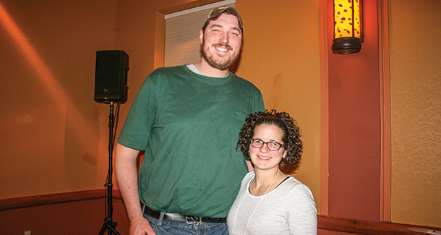 Drew said he learned the finer points of an efficient grass-based dairy production during a Dairy Grazing Apprenticeship, but his natural inclination to pay attention to the trademarks of efficiency on his own farm has also been a big help.
Drew said the key is to feed highly nutritious foods as inexpensively as possible, and pasture grazing is the way he is able to do that.
Neither of them grew up on a dairy farm, and they started out on a rented farm several miles from where they did their apprenticeship. In spring 2018 they moved to Peshtigo, Wisconsin, to rent her grandpa's farm. The barn hadn't been used for 25 years, and there was a hot tub in the milkhouse, so it took some work to get it going.
They installed used stalls and mats, and a used pipeline and a barn cleaner, along with good lighting. They have 42 tiestalls.
"I like simple, flexible grazing paddocks, and having a tiestall barn where I can get the cows out of bad weather, and everything is in one spot, (feeding, housing and milking). And the barn is more kid-friendly than a parlor in my opinion," Drew said.
During his apprenticeship, Drew's mentor offered to sell them every third heifer calf that was born, paid for with a deduction from his wages. They bought 18 cows and had 14 of their own heifers when they started out, and they now have 60 cows and 55 heifers.
Ashley worked off-farm as a teacher until their second child was born, and then she started doing home day care on the farm.
The Votises say networking with other farmers and doing what you want to do is important. And, "work hard and treat people right, and a lot of things will just take care of themselves," Drew said.
In addition to grazing, Drew and Ashley say the best decisions they have made so far is focusing on cow comfort and getting cows bred back. They say their biggest learning experience is coming to terms that there are only 24 hours in a day.
Sometimes it doesn't work out
Sometimes things all just fall into place to make a dream come true, but sometimes they don't.
Reed Fitton spent several years trying to obtain his goal of becoming a grazing dairy farmer, but he has now moved on to other things.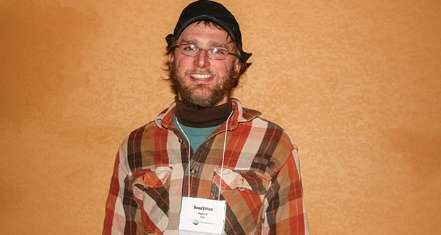 Reed said the farmer he worked with as part of the Dairy Grazing Apprenticeship was great, but getting access to land and facilities was a hurdle he couldn't overcome.
"I had a lot of different interests and skills, like problem-solving, animals and fixing things, and dairy farming tied them all together," he said. He didn't grow up dairy farming but had an interest. He worked on a dairy and enjoyed it, so he decided to see if he could make it happen.
He rented a 55-acre farm near his mentor and received EQIP funding to set up fencing. He purchased 35 calves the first year and 25 calves the second year, with the intention of being set up to milk by the time they freshened.
He also custom grazed 50 to 70 breeding-age heifers on his rented land, which he said worked out really well. By the time the first heifers were three months pregnant, he knew he was not going to have a milking setup ready in time.
The owner of the land where he was no longer wanted to rent it, and they thought everything was lined up to rent another acreage when that owner decided to sell instead. Reed then signed up for a share-milking opportunity, which he hoped would help him to build some equity. He ended up just being an employee getting a paycheck, which was not what he had in mind.
Although things didn't work out for him like he had hoped, he did learn throughout the experience.
"Find someone who really wants to help you get started and see you succeed," he said. "Find a good person who you can communicate well with and trust. Trust your gut instincts."
Reed said to make sure to get everything hammered out ahead of time and put everything in writing to avoid misunderstandings. end mark
PHOTO 1: Thelma Heidel-Baker and her husband, Ricky Baker, have taken over her family's farm near Random Lake, Wisconsin.
PHOTO 2: Drew and Ashley Votis moved to Peshtigo, Wisconsin, earlier this year to rent her grandfather's farm.
PHOTO 3: Reed Fitton spent several years trying to own a grazing dairy, but he has now moved on to other things. Photos by Kelli Boylen.
Kelli Boylen is a freelance writer based in Waterville, Iowa.