March 15, 2016
CONTACT: Adam Ulbricht
adam.ulbricht@unitedfcs.com
320-214-5076
Wausau, Wis. –Two area farming operations are among the visionaries being recognized nationally through Farm Credit 100 Fresh Perspectives, a search to identify and honor 100 leaders changing rural communities and agriculture for the better. Katrina Becker and Anthony Schultz of Stoney Acres Farm and Joe Tomandl III of the Dairy Grazing Apprenticeship were announced as honorees Tuesday at a National Ag Day event at the National Press Club in Washington, D.C.
Farm Credit launched the Farm Credit 100 Fresh Perspectives program as part of its 100th anniversary celebration. As a Farm Credit 100 Fresh Perspectives honoree Becker, Schultz and Tomandl III join an impressive list of leaders in agriculture and rural enterprise.
"We are delighted to honor Katrina, Anthony and Joe as leaders helping to define the future of rural communities and agriculture," said Marc Knisely, United FCS CEO. "Farm Credit has supported rural life for 100 years, and we appreciate the vision it takes to remain successful over time. The future is bright for agriculture with people like Katrina, Anthony and Joe leading the way."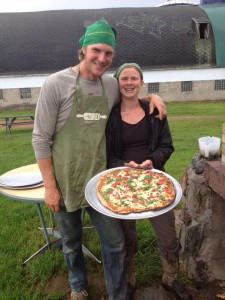 Selected by a panel of experts on rural matters, including Farm Credit leaders and others from around agriculture, honorees like Becker, Schultz and Tomandl III are among the best-of-the-best who are positively shaping the industry.
"We feel incredibly honored to receive this award," said Becker and Schultz in a joint statement. "This recognition isn't just about our hard work and vision. It is an award for the local food movement, organic agriculture, our CSA members, our family, and the community of consumers and neighbors who have helped shape our farm into what it is today."
At 150 acres located near Athens, Becker and Schultz have transformed Stoney Acres Farm into a successful community-supported agriculture venture, serving 220 families. A variety of vegetables are grown on the farm along with pasture-raised beef, organic chickens, hogs and natural maple syrup. Their products can be found at the Wausau farmers market, or by attending pizza night on their farm every Friday evening, May through October.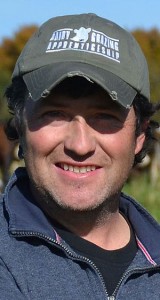 "It is a great privilege and tribute to those who have worked hard to create opportunities for beginning farmers in order to keep our agriculture industry robust and our rural communities strong," said Tomandl III. "Agriculture is the biggest contributor to the strength and vitality of our rural communities and our current farm loss is threatening. Farm Credit recognition helps to build a general awareness of the Dairy Grazing Apprenticeship as a formal pathway to train the next generation of dairy farmers to fill the voids of retiring producers."
Tomandl III owns and operates a dairy outside Medford with his wife Christy. He currently serves as the executive director of the Dairy Grazing Apprenticeship, the first federally accredited farming Apprenticeship in the nation. What started out as a project between GrassWorks, Inc. and the Wisconsin Department of Workforce Development has now become an independent nonprofit helping to place 100 candidates onto dairy farms across six states. DGA also works to promote managed grazing practices.
For a complete list of the Farm Credit 100 Fresh Perspectives honorees, visit farmcredit100.com/top100.
About United FCS:
United FCS is a member of the Farm Credit System, a nationwide network of banks and retail lending associations chartered to support the borrowing needs of U.S. agriculture and the nation's rural economy. Serving over 6,000 member-owners and with over $1.7 billion of assets, United FCS has a primary focus in a 22-county service area in West Central Minnesota and North Central Wisconsin providing loans, leases and a wide array of financial services through 12 branch office locations and 190 locally-based employees. For additional information on United FCS, visit www.unitedfcs.com.
About Farm Credit:
Farm Credit supports rural communities and agriculture with reliable, consistent credit and financial services, today and tomorrow. Farm Credit has been fulfilling its mission of helping rural America grow and thrive for a century by providing farmers with the capital they need to make their businesses successful and by financing vital infrastructure and communication services. For more information about Farm Credit please visit www.farmcredit.com.